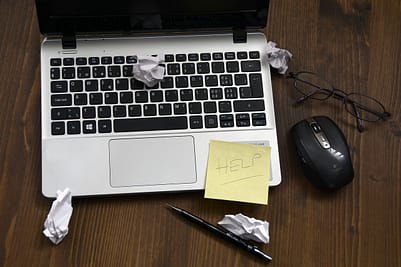 The days of paper-based business are gone. But you may not know that technology is your new best friend, and it can help make sure everything runs smoothly for years to come! 
A lot has changed in the world since ancient times – nowadays we rely heavily on our smart phones or laptops for everyday tasks like keeping tabs at work or communicating with friends/family back home. Without properly maintaining these devices they quickly become useless. This leaves us susceptible when something goes wrong because if there's no way around fixing their broken state then what kind of life would one have left?  
Whether you have tales of downtime brought on by computer or network problems, or simply don't like how much your organisation is paying to keep your IT up and running, After IT's managed services are here to produce results. 
Our flat-rate service plan will deliver your company enterprise-level IT support and solutions that are tailor-made to relieve all of your organisation's technology-induced pain points. 
What does IT service desk support do?
Our IT service desk is on hand to solve your IT issues. We act as your IT department making sure your technology works for your business. 
Budget Your IT
With our highly affordable co-managed IT support, you will never have to worry about the expense of repairing a network or workstation problem again. After IT Solutions provides multiple IT services to help your business increase efficiency and deliver the peace of mind that goes hand-in-hand with optimal uptime. 
Reduce Costly Downtime
Ensure your employees can focus on their task, and not your IT! 
We don't have to stop what we're doing to resolve your IT problems. Chances are, we have prevented them from happening. IT managed services is your complete IT technician and will allow the people that run your organisation to be able to work without interruption. 
Our monitoring and maintenance services provide companies with avenues to be more efficient and exceed projections, which often leads to the potential for rapid growth. IT help desk outsourcing can get your business back up and running fast. 
Dependable Service
We are always there for you. 
We all know that catastrophes can happen at any time. What do you do if you're having a network issue and your administrator is called out for the day? It's going to cost you in downtime! 
With After IT Solutions' managed IT services and outsourced IT support, we wholeheartedly believe that you will see the value in our services in your operational efficiency. Our services pay for ourselves in uptime. This destruction of downtime will keep your business efficient and productive. Some of our managed services include: 
If you would like more information about the flat-rate managed IT services and outsourced IT helpdesk provided by After IT Solutions, get in touch or give us a call today.