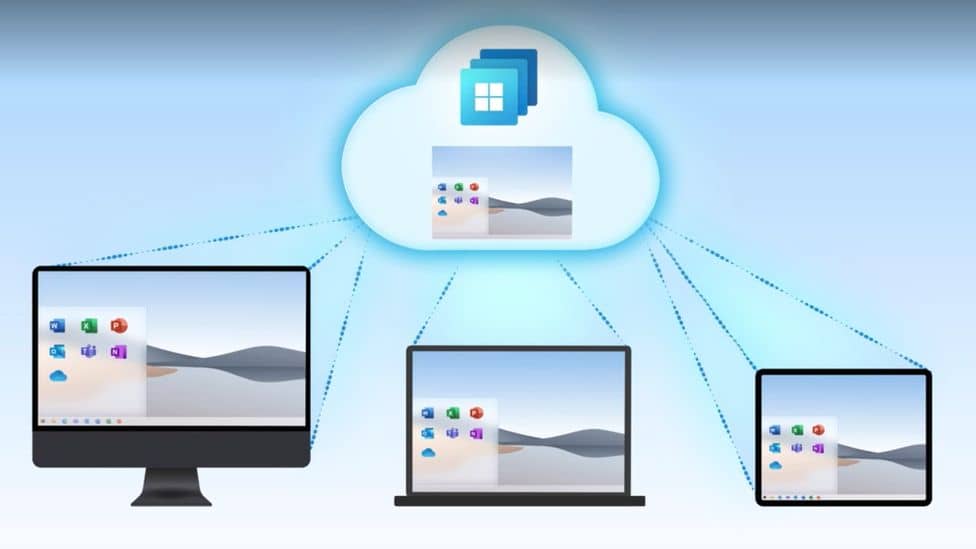 Microsoft has taken another step into the future of computing, making it easy for users to stream their windows device from anywhere.
As Covid-19 restrictions ease again from Monday 19th July, many businesses are opting for a mix of office and home-based working. Microsoft 365 has come onto the market at the right time as it will only be sold to businesses in the first instance.
With the new software, a user can boot instantly from whichever device they choose, and be met with their personal apps, settings and files.
Officially launching to businesses in August, the new way of working will allow user get the same experience remotely as they would in the office.
Microsoft already run the Azure platform currently which has similar technology however with longer term costs and more customer-managed features.
The new Microsoft platform will be fully managed by themselves, with a fixed cost, making it a much more appealable approach for businesses large and small.
After Hours IT Support expect there will be high demand for such a platform when its launched next month. We specialise in IT support for SMEs and organisations who are based in and around London. After Hours are specialists in services to the financial and legal sector.
We have a team of dedicated staff ready to help you with your IT needs, call 0203 0112 114 to speak to us today.