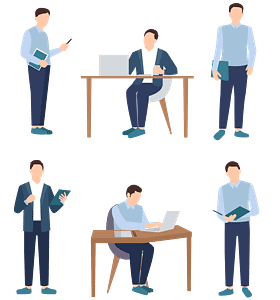 In the digital era of today, it is more important than ever to have both hard and soft skills. In any job interview for a new position in tech companies or elsewhere overseas organizations will be looking out for candidates who can do complex processes with ease as well as having good English language ability because most people communicate via text message every day! 
Here, we have drilled down on our top 5 skills that an IT firm looks for the ideal candidate to have: 
Web/App Development Skills – we live in a world that is mostly controlled by technology and business solutions are becoming increasingly based around technology. Core skills that an IT firm may look for are computer languages such as PHP, Javascript, HTML and MySQL.

 

Digital Marketing – looking for new ways of promoting services to customers may mean pointing towards a digital marketing plan. Skills in social media, content marketing, SEO, analytics and other digital marketing tools are sought after these days.

 

Product Management – In a world where software is becoming more and more important, it's no surprise that people in the tech sector are learning how to manage their product. In particular with SaaS services being on an increase from companies wanting constant access but not necessarily needing long term commitments – Product Management will become crucial for these types of businesses looking into digital strategies going forward.

 

Social Media – we're not talking about whether you can put together a post on just Facebook to your friends. The list of social media platforms continues to grow and a social media manager needs to keep up, identifying where a company should be placed, what content is needed, when to engage and how to intwine all the tools available to them is key.

 

Decision Making – sounds generic but its critical for future leaders. Leaders are often faced with the need for rapid decisions that require them to tap into their knowledge and experience.

 
Whatever the need for in a role, if you are looking to break into the tech industry – the skills needed are ever growing but not impossible to achieve.